The AVITA brand saw a busy 2017 as it was introduced across a few Asian countries including Singapore, Taiwan and Hong Kong. Now, they have brought to Malaysia the AVITA LIBER, a range of laptops that combines performance with fashion. The AVITA brand is owned by Nexstgo, which deals in PC, smart home, IoT, artificial intelligence and corporate solutions.
"This market is known to be one of the most prepared and open in embracing new lifestyle brands and latest technologies, hence, we are looking forward to introducing our fashion-forward and high-performance products to the Malaysian consumers. AVITA's brand philosophy is to allow our customers to express themselves through technology, and we aim to do this with our vibrant LIBER range," said Alex Chung, Chief Executive Officer of Nexstgo.
The AVITA LIBER series comes in two display sizes of 13.3" and 14" with a FHD (1920×1080) resolution. Built with design and ease of use in mind, the laptop is by default lightweight (from 1.37kg) and sports a sleek casing which measures 5mm at its thinnest point. It also comes with USB-C as well as dual USB 3.0 ports. Battery life is a respectable 10 hours.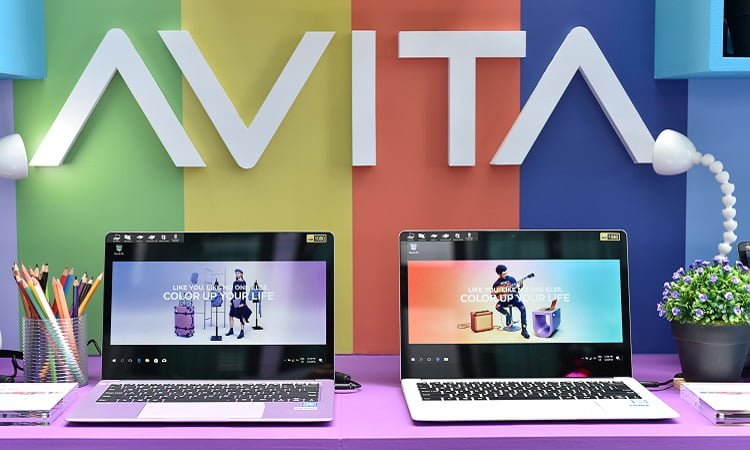 What makes the LIBER range stand out though, is the powerful explosion of colours it comes in. Aside from the traditional metallic colours, thee laptops are also available in an extensive range of bold and vibrant shades such as AVITA Purple, Urban Ruby, Angel Blue and more. AVITA has assured that customers can expect even more colour options in the market throughout 2018.
As if that's not enough, they will be working with local designers and design institutions to create and produce customized casing patterns. This will include a self-service customization platform later in 2018, where you can create their own casing designs!
Along with the laptops, AVITA will be bringing in a range of accessories, including notebook sleeves, a notebook backpack, carrying cases as well as computer peripherals such as a wireless mouse. The lineup of sleeves, backpack and the carrying case feature a water-repellent zipper, protecting what's important.
Price and Availability
The AVITA LIBER retails from RM1,799 to RM4,399 and will be available exclusively at Notebook Pro in Digital Mall, Petaling Jaya, Selangor starting from 10 February 2018. The AVITA LIBER range will also be sold at the AVITA Pop-up Store in Low Yat Plaza, Kuala Lumpur on 10 and 11 February 2018. More store openings are expected in March 2018.
There will also be a Crazy Sale launch promotion on 10 February 2018 at Low Yat Plaza and Digital Mall. First 50  customers can purchase AVITA 13.3" Pentium 4GB RAM 128GB SSD laptop at only RM688 (Suggested Retail Price: RM2,299).