TFP Solutions set to launch digital game and lifestyle credits platform CandyPoints
TFP Solutions Berhad is a company that's fast going places. Last month, the company announced a Co-branding agreement with Tune Talk to launch the OneCALL mobile fintech product targeting the "Un-banked" population (people without bank accounts) throughout Malaysia. OneCALL is aimed at addressing this market's challenges including unique features such as remittance, virtual ATMs, game PINs, Lifestyle Tools, bill payments together with a B40 entrepreneur programme.
Now, the TFP Group is embarking on its CandyPoints initiative, a digital game and lifestyle credits platform where members would be able to purchase their favourite games with lifestyle credits ranging from Steam, Mycard, Spotify and more.
In an exclusive interview with TechBarrista, TFP CEO Abdul Latib bin Tokimin (pic) provides more insights into what Candypoints is all about.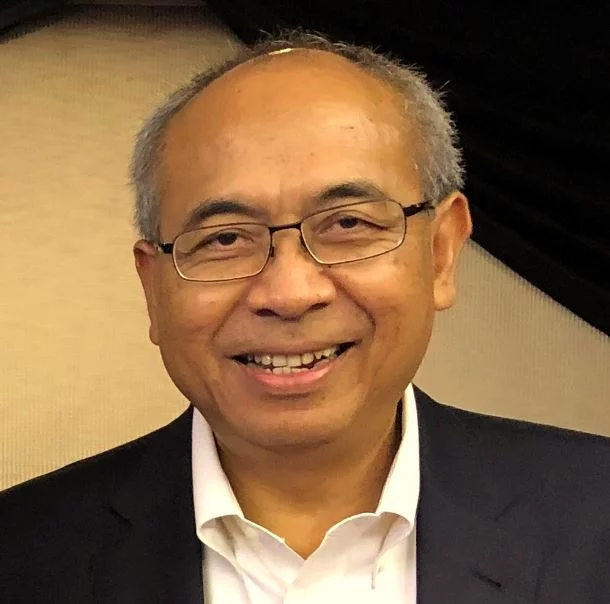 Can you give a brief background about the TFP Group and why the venture into CandyPoints?
Abdul Latib: TFP Group since its inception has progressively and single-mindedly set out to continually innovate and evolve itself to be at the forefront of business productivity in IT industry. Transforming itself from a software developer into a software services provider, TFP has today truly reached the next stage of its transformation as a software services company whose reach is truly global.
With innovation comes growth, and with the new product and services our business driving this change, we stand poised to leverage and reap the rewards of our capabilities well ahead into the future.
Please give a brief overview of your management team – the people and skills behind the platform.
Abdul Latib: Mr Simon Foong, our Chief Operating Officer of Sales & Operation, has over 20 years of experience in the Information and Communications Technology industry. Simon has held various executive and managerial positions in technical, consulting areas and also sales and marketing management.
He also volunteers his time actively in NGO activities in Malaysia and he is currently the committee member of SME and HRDC Bureau of the KL Selangor Chinese Chamber of Commerce and Industrial and also for the Science, Innovation and Technology Bureau of the Association of Chinese Chambers of Commerce and Industry of Malaysia.
How will the Company-Vendor-Customer relationship work?
Abdul Latib: Leveraging on game publishers who help run sales targeted campaigns and offering tiered discounts to users.
What type of marketing strategy is being looked at?
Abdul Latib: Social Media Marketing with Consumer Intelligence analysis to detect buying signals and run micro-targeted campaigns
Can you share what you think the potential risks might be?
Abdul Latib: Regulation and enforcement compliance. Fraud and chargeback issues are very common which is why we are working to ensure our platform and technologies are air-tight.
What platforms will CandyPoints be available on and how differentiated is the business model or technology behind CandyPoints?
Abdul Latib: https://www.candypoints.com together with banking ATMs, e-wallets and targeted convenient stores. We focus on user acquisition, conversion and retention with our in-house resources (Onecall) to support. We will always be ready for market competition because game market is considered a FMCG in the digital era.
If you were to consider everything about the site, what do you feel makes CandyPoints great?
Abdul Latib: We focus on the user experience and rewards. User will appreciate the value they get when purchasing from us.
From a glance at the site, CandyPoints seems to be following in the footsteps of others that have walked this road before – MOL, CiBmall, etc. Based on this; please describe the market potential you see for this venture
Abdul Latib: Malaysia is ranked 21 worldwide in terms of game revenue. There are an estimated 14 million gamers in Malaysia. The yearly revenue hit $586.7m accordingly to source NEWZOO. And the number is increasing year over year.
Has there been any form of beta release or public test of viability? If so, what has the initial traction been like?
Abdul Latib: Yes, there was a soft launch during the TAGCC event at PWTC earlier this year. Users were excited to see a new product launch, as it offered more options for them to purchase their digital content. Competition between content providers will always bring benefits to users.
Given the competition, what are your key metrics?
Abdul Latib: Customer Acquisition Costs (CAC) and Customer retention; in fact, while new customers are valuable, current customers are far more so. It costs much more to obtain a new customer than to sell to or upsell a current customer. We will leverage our Onecall user base, by doing co-activity and cross reward loyalty program to increase user retention rate.