OPPO recently held its launch party to introduce its latest in the F series, the OPPO F9. The smartphone now comes in Starry Purple and offers a unique waterdrop screen design. Its introduction into the Malaysia market is combined with a limited edition gift box by cosmetic group, Shiseido.
Initially released two gradient colors; Sunrise Red and Twilight Blue during its grand launch in August 2018, OPPO has said that Starry Purple is meant to represent the cosmic nebula. Believing that everything in nature has its own unique gradient color, OPPO draws these inspirations from nature into the F9 design.
The gradient colour has been overwhelmingly popular among young users. As to the Starry Purple, the designer wants to spread positive vibes whenever users looking into the F9. Inspired by many wonderful things such as the lights of firefly and the twinkling stars in the night sky. Hence, different from its previous two colours, the Starry Purple using stardust and stars to highlight its gradient colour.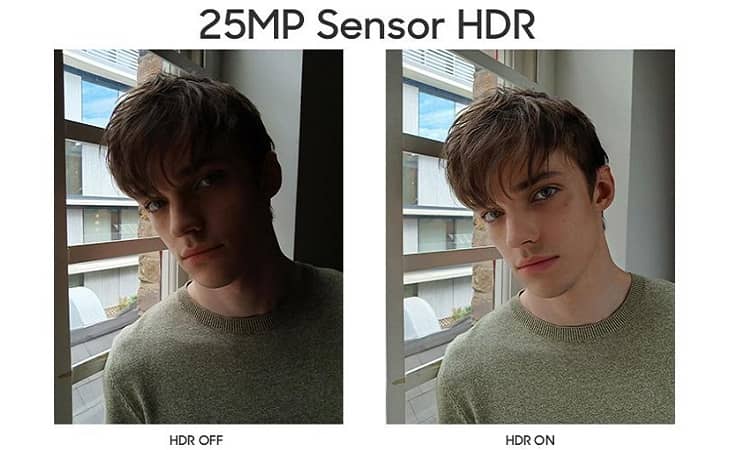 The connotation of Starry Purple
Always one to go big, OPPO also have their celebrity squads who both are F9's Ambassadors to present during the F9 Starry Purple launch party. Taiwanese superstar Hebe Tien, and Malaysia's very own songbird Ayda Jebat are set to make an appearance to enthrall O-Fans with their presence.
OPPO F9's Ambassador, Hebe Tien expressed that: "The moment I saw the Starry Purple, it is like a mysterious yet alluring colour that I could not let go. Romance and elegant, whenever I hold it on my hand, I felt like the cosmic is in my hand, as if it is whispering to me that I can achieve anything and is good to be different sometimes."
On the other hand, the locally loved song bird, OPPO F9's Ambassador, Ayda Jebat commented the Starry Purple as her charm and her connotation to herself. Though she has different sides of her, but its genuine and its all her. Just like the colour of purple which is a mixture of red and blue, though contrast to each other but beautiful when mixed together, create more possibilities.
Collaboration with Shiseido
Adding more excitement to the unveiling of the Starry Purple is OPPO's collaboration with internationally known cosmetic brand Shiseido. The partnership revealed a special edition gift box exclusively for the brand new shade of F9 – marking the phone as one that blends aesthetics and technology seamlessly. The gift box comes with Shiseido Rouge Rouge lipstick in Primrose Sun (RS419) worth RM108 and a flash makeup service card that allows customers to experience a makeup service that Shiseido exclusively designed for OPPO F9 Starry Purple, there are two types of make up choices either Romantic Daily Look or Chic and Cool Night look.
"Consumers are becoming increasingly tech-savvy and always looking for the best smartphone to satisfy their needs both in terms of looks and functionality. OPPO F9 is just absolutely that, being able to deliver the demands through OPPO's exclusive VOOC Flash Charge technology and trendsetting aesthetic waterdrop screen with gradient colour design, further with its great achievement by having 32 units sold in every minutes during the F9's first sale day, we are anticipating for more achievements this time with the Starry Purple." said Nikki Chen, Brand Director of OPPO Malaysia.
"Constantly work to breakthrough and to better cater our users' need, we find that beauty and technology should be reflected throughout the phone, both inside and out. Therefore our partnership with Shiseido symbolizes this and we are incredibly proud to announce our collaboration with Shiseido, breaking our own limitation and perceptions of public towards smartphone brands. To get closer with users, we revealed the F9 Starry Purple limited edition gift box, made especially for the Starry Purple colour variant," she added.
According to Ms Denise Chen, Deputy General Manager of Shiseido, "As a renowned and trusted beauty brand over the last 145 years, we are thrilled to embark on this partnership with OPPO. The beauty industry is rapidly changing and incorporating technology and collaborating with OPPO is a real privilege as it gives Shiseido a platform to extend our reach and connect with our consumers on a different level. The collaboration with F9 Starry Purple allows our brands to explore different opportunities and stay current and relevant in the market."
Breakthrough Design: Waterdrop Screen with Gradient colors
As an increasingly popular smartphone brand among young people, OPPO taps into their taste in fashion and style to design products with mass appeal. Having launched its two gradient colour combination of F9 previously in August, this new upcoming colour, Starry Purple is also equipped with Gradient Spraying Technology and "Frame Gradient" tech used by OPPO provides a perfect combination of gradient design on the back and the user a more unified viewing experience.
The colour design aesthetics of the OPPO F9 reflects both OPPO's design ideology and insights into what aesthetics appeals to young consumers around the globe. Another prominent design upgrade in this model is the Waterdrop Screen, which is inspired by a water drop that is about to fall.