MSI introduces Vortex G25 at Malaysia concept store launch
MSI has recently launched its brand new, largest and unique concept store at Bukit Bintang. The opening ceremony, held on 16 October 2017 saw the attendance of valued partners including INTEL, Microsoft, NVIDIA, and AMD.
"It is my pleasure to have you all here to experience MSI's largest gaming store opening. Being able to share this great moment with our gaming partners and friends made this occasion more meaningful. We are very proud to see so many gamers embrace our innovations with excitement especially in Malaysia," said Sam Chern, MSI Global Marketing Director.
At the launch, MSI also introduced the Vortex G25 (G25VR), its thinnest desktop which comes equipped with the latest Intel 8th Gen Core processor based on the new Z370 platform. The Core i7-8700 processor comes with 6 cores / 12 Thread computing, and a turbo mode overclockable from 3.2 GHz to 4.3 GHz (Multi Core).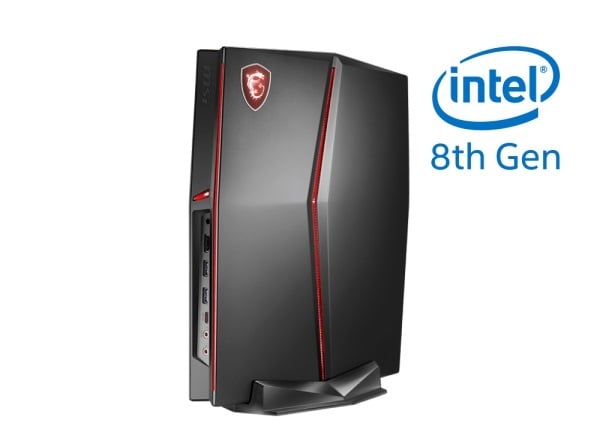 The Cooler Boost Titan, consists of dual Whirlwind Blade fans with 8 heatpipes and offers impressive airflow for both GPU & CPU. According to MSI, this airflow system is able to achieve an over 40 percent performance boost over the previous generation.
It has been decades since MSI entered Southeast Asia market and the world-leading brand has now become one of the most successful one in Malaysia. To provide gamers the best gaming experience possible, MSI's comprehensive GAMING lineup embodies its True Gaming spirit in terms of external design and brilliant performance.
MSI has always been the industry's first to roll out top-notch flagship gaming products, giving gamers early access to the best weapons of victory. MSI gaming laptop has come to be the first choice for local enthusiasts.
For those interested in having a peep, head on down to the store at GL-013, Notebook Plaza, BB PARK, Jalan Bukit Bintang.