Intel: Autonomous driving will spur US$ 7 trillion economy
Intel has revealed the findings from a new study that explores the yet-to-be-realized economic potential when today's drivers become idle passengers. Coined the "Passenger Economy" by Intel and prepared by analyst firm Strategy Analytics, the study predicts an explosive economic trajectory growing from $800 billion in 2035 to $7 trillion by 2050.
History has proven that technology is the catalyst for massive societal transformation and that businesses need to adapt or risk failure, or worse, extinction. New digital business models ushered in by personal computing, the internet, ubiquitous connectivity and smartphones gave birth to whole new economies. Autonomous driving will do the same.
Companies should start thinking about their autonomous strategy now – Intel CEO Brian Krzanich.
Autonomous driving and smart city technologies will enable the new Passenger Economy, gradually reconfiguring entire industries and inventing new ones thanks to the time and cognitive surplus it will unlock.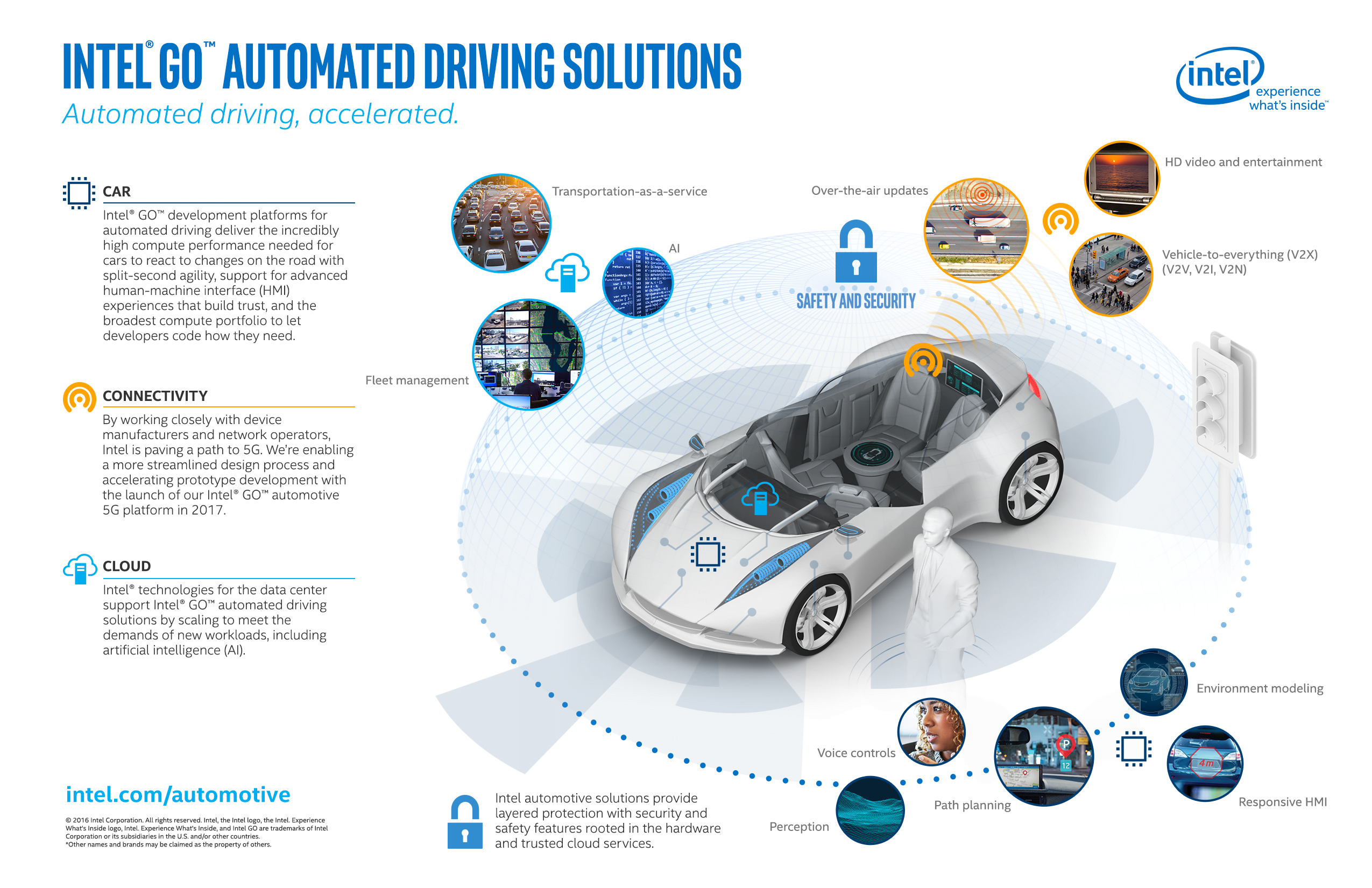 The new report frames the value of the economic opportunity through both a consumer and business lens and begins to build use cases designed to enable decision-makers to develop actionable change strategies.
The research firm further points out that autonomously operated vehicle commercialization will gain steam by 2040 – generating an increasingly large share of the projected value and heralding the emergence of instantaneously personalized services.
Key report highlights include:
Business use of Mobility-as-a-Service (MaaS) is expected to generate $3 trillion in revenues, or 43 percent of the total passenger economy.
Consumer use of Mobility-as-a-Service offerings is expected to account for $3.7 trillion in revenue, or nearly 55 percent of the total passenger economy.
$200 billion of revenue is expected to be generated from rising consumer use of new innovative applications and services that will emerge as pilotless vehicle services expand and evolve.
Conservatively, 585,000 lives can be saved due to self-driving vehicles in the era of the Passenger Economy from 2035 to 2045.
Self-driving vehicles are expected to free more than 250 million hours of consumers' commuting time per year in the most congested cities in the world.
Reductions in public safety costs related to traffic accidents could amount to more than $234 billion over the Passenger Economy era from 2035-2045.